We personally own interests in over 100,000 mineral acres, which we learned to protect and maximize for our own families. Our passion is helping families restore and expand their mineral wealth.  We have vastly improved the fortunes of our clients and we will improve yours.
With over 45-years experience serving oil & gas royalty owners, R. King & Co. has worked with small oil and mineral rights owners and large corporations. We value all our clients—large and small. All our clients receive equal respect and attention.
Richard King IV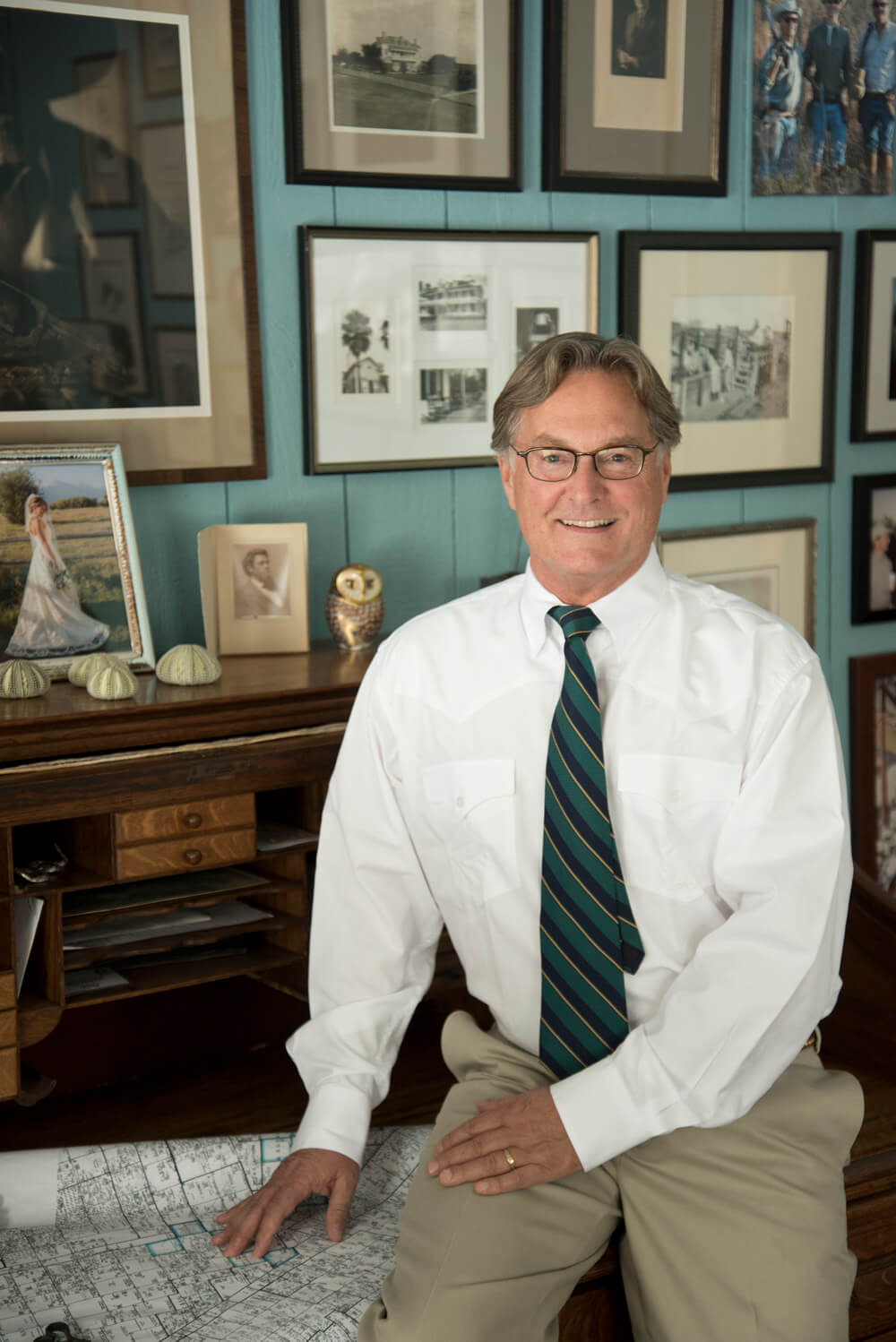 Before earning his B.A. in Petroleum Land Management from the University of Texas at Austin in 1983, Richard worked summers as a roughneck on drilling rigs in South Texas. He's been involved in nearly every aspect of the oil and gas leasing business as a Texas landman, operator, consultant, minerals owner, minerals manager and oil and gas leasing developer. He's adept in the complete process of exploration and production—and speaks the language of the drilling rig floor and executive board room. Richard consolidated forty members of his extended family and their trust officers from five banks—and transformed 14,000 acres of dormant oil and gas property into oil & gas royalty income. At R. King & Co. he serves that same passion for other clients: Creating financial security for generations to come.
David Nolen

Winning the Texas Monthly Top Producer Award in 2014, David was recognized as one of the top five oil and gas landman in Texas by the American Association of Professional Landmen and the Independent Producers & Royalty Owners Association. He began his career as an independent oil and gas landman in 1974. In 1982 he served as Texas Landman and Vice-President of Texas Onshore Energy, Inc. in Houston, Texas. He founded OGR Energy Corporation in 1991 and drilled and operated 60-producing oil and gas wells. Over the course of his career, David has leased over 250,000 mineral acres in thousands of transactions. David was Empresa Energy's key partner in the Eagle Ford Shale where his team acquired all the oil and gas leasing acreage and provided all of its geologic evaluation. He's worked extensively in five oil & gas lease basins in the United States. He's the former Director of the American Association of Petroleum Landmen in Texas and President of the Austin Professional Landmen's Association. David brings a wealth of industry relationships, transaction experience, and oil and gas leasing "know-how" to R. King & Co. clients.
Steve Cranford

Steve began working in the oil fields as a roustabout and roughneck as a young man in Wichita Falls. After graduating from the University of Texas at Austin in 1980 with a B.A.A. in Petroleum Land Management, he began negotiating oil and gas leases, pooled units, and operating agreements for drilling projects at GoldKing Production in Texas, Louisiana, Arkansas, Florida and Oklahoma. He became Vice President of Black Stone Oil Co. in 1984, supervising field operations, negotiating oil and gas leases, and managed all facets of drilling and completion operations. Enron snapped him up in 1988 to manage their Houston Division projects in Texas, Louisiana, Mississippi, Alabama and Florida—reporting directly to Mark Papa. Steve was responsible for exploration, budget analysis and forecasting, property acquisitions and divestitures, and drafting contracts. JPMorgan Chase Bank hired Steve in 1993 to head up their Private Bank Oil & Gas Group where he supervised their oil & gas operations in New York, Houston, Dallas, and San Antonio. Responsible for acquisition & divestiture of oil and gas assets worldwide, Steve also implemented new management, accounting, and software systems and procedures. Steve joined R. King & Co. in 2017, deepening the company's management and development expertise for clients of all sizes.
Client Testimonials
"I can fully recommend RKing Company. Richard has been extremely helpful to our family in helping to get our mother's oil and gas leasing rights in order. Helping to get suspended revenues released from the state comptroller's office and educating us on the complexities of owning mineral rights. His staff has been willing to spend the time with us that we needed to better understand the process, and have gone even beyond what we expected from them in managing her oil and mineral rights."
"Richard King & Co. has provided me with peace of mind and a better sense of perspective with respect to my family's oil & gas royalty and mineral estate. How? Everyone in that company is experienced and driven to serve. They're sharp, articulate, friendly, and fun. They were ethical and generous in all their dealings with us. And in an industry that seems confusing and rigged against us, they were knowledgeable, clear and super helpful."