Vanessa Cameron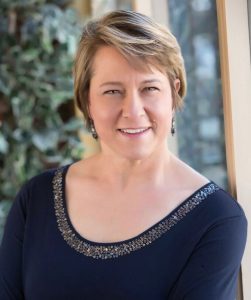 Senior Minerals Manager
Vanessa earned her BA from The Ohio State University in International Studies in 1985 and her Master of Environmental Policy and Management from the University of Denver in 1993. She has served on numerous oil & gas producer trade association committees for WEA, COGA, and PAW and was recently named to the Top 40 Women in Energy by the Denver Business Journal.
Vanessa has extensive experience in oil & gas regulatory compliance for operators. In addition to environmental compliance, her federal permitting experience also includes management of archaeology, wildlife management, reclamation planning, NEPA compliance, and full field development infrastructure planning for roads, pipelines, water wells, lay flat lines, water disposal wells, and gravel mines.
Vanessa began her career at boutique investment banking firm Julander, Worster & Associates in 1987, specializing in refinance and loan workouts. From 1988 to 1992 she worked at sister companies NICOR Oil & Gas and Reliance Gas Marketing, responsible for natural gas wellhead and pipeline nominations, transportation, marketing, balancing, margin analysis, price forecasting, and price risk management.
She transitioned to the midstream sector of the industry at Duke Energy, responsible for gas plant, pipeline, and gathering system accounting—paying thousands of producers, calculating system balances, making journal entries, and performing monthly economic analysis reports for executive management review.
Upon joining Anadarko Midstream, Vanessa managed midstream contracts for the business development division for hundreds of producers.  She developed a new efficient process to make gas gathering dedication decisions, giving her the opportunity to learn much more about the land side of the business.
R. King & Co. is thrilled to add Vanessa to its team, providing clients her expertise in compliance, oil & gas accounting, and contract management.